Focus on Your Goals with the Where, Why, How Method
Part One: WHERE
Recently Allison and I enjoyed an incredible trip to Australia and New Zealand. One of our most interesting excursions was to Bruny Island located off the southeastern coast of Tasmania. There we toured the iconic Cape Bruny Lighthouse just off the southern tip of the island. It was first lit in March 1838 and was eventually decommissioned in 1996.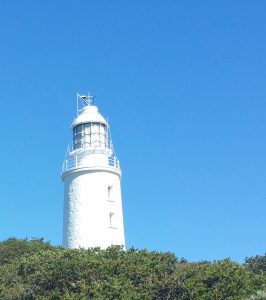 Long before there was GPS as we know it sailors calibrated their position based on the proximity of the lighthouse and the speed of the light shining within it. Using a couple basic nautical tools (a sextant and a compass) they could know where they were in proximity to the land. The lighthouse also gave them something to focus on to arrive safely and efficiently.
Similarly, when you set a goal it gives you something focus on, it gives you a direction.
"If you don't know where you're going, you'll probably end up somewhere else." Yogi Berra
WHERE are you going? If you are reading this I'm guessing you have set goals in the past and probably have at least a few that you're currently striving for. If not… it's about that time.
Here are a few questions to identify and/or clarify your direction.
What type of lifestyle do you want to experience?
What does full self expression look like for you?
What destinations do you want to explore?
What kind of person do you want to become?
What attributes are you intending to develop?
What do you want to learn?
How do you want to give back?
What does the next level for your business look like?
What's on your bucket list?
Where do you want to live?
How much do you want in savings and investments?
What difference do you want to make in the world?
What do you want to experience in your Faith, Family, Fitness and Health, Finances, Field and Fun?
For the purpose of this exercise, focus on one goal that is very important to you in the next 12 months (you can use this Where, Why, How method for any goal in any time frame).
lighthouse (def.)- a structure (such as a tower) with a powerful light that gives a continuous or intermittent signal to navigators. -Merriam-Webster
Think of your goal as a lighthouse. It is a powerful beacon giving you direction; a guiding force as you navigate through the waters of life. Focus on the light, hold it firmly in your mind, continuously striving to move in that direction. The clearer, the brighter, and more focused the better. This is WHERE you are going.
But before you set sail, ask yourself the most important question to focus on your goals,
WHY?
Tune in for part two in this three part series, The Purpose and Power of WHY
Let's connect!   facebook    twitter   Google+
What's your 40 Day FOCUS?
About Doug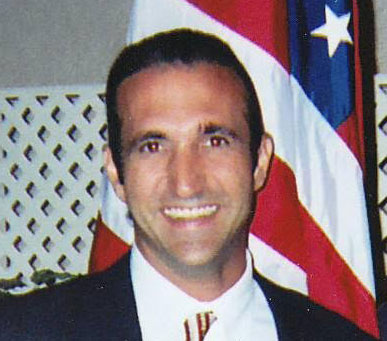 Doug Grady has been studying and teaching the pathways to personal potential for over 20 years. He is a graduate of Tulane University where he majored in political economy.
Read more
Recent post
Choose Powerfully: subscribe to Doug's blog
Products