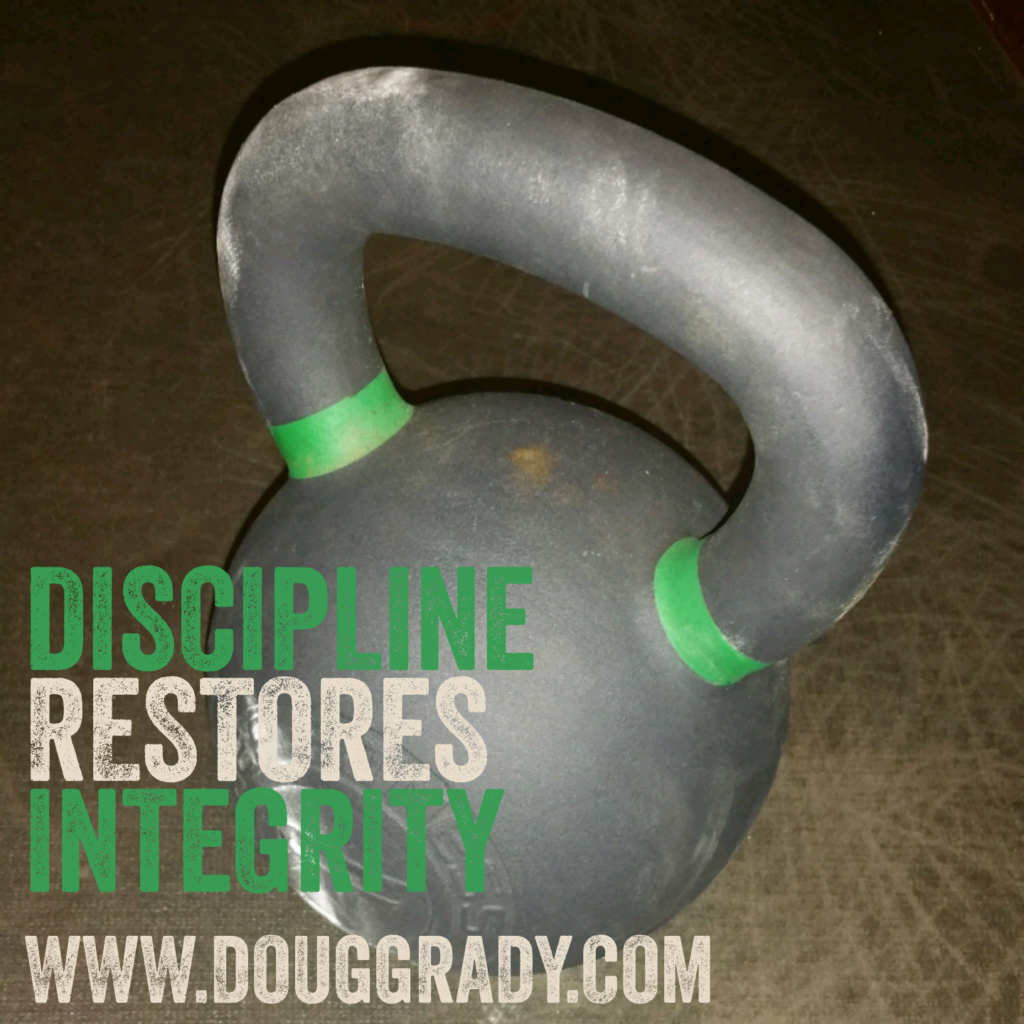 Discipline restores integrity.
One of the definitions of integrity is the state of being whole and undivided. A simple definition I have used for years in my speaking engagements is doing what you say you are going to do and being who you say you are. When your actions are consistent with the person you know yourself to be there is a sense of integrity, a wholeness, a completeness.
What happens when you break your word to yourself? Or no longer operate in a manner consistent with who you say you are? This causes lack of integrity, a missing in our lives. This lack tends to show up in a sense of uncertainty, unrest, and a feeling of incompleteness. One of the reasons we lose certainty, confidence and trust in ourselves is because we have said one thing and done another. We have lied to ourselves. We have become untrustworthy. You might think of it as a loop that has been broken. The opening lets in uncertainty, fear, discouragement and other negative emotions.
How do we close the loop? Discipline restores integrity.
What there is to do is look at the open loops in our lives and to begin closing them. Or to begin with just one loop that is open, and close it. Take for example physical exercise. If physical exercise is important to you and you are not doing it, there is a gap between the person you know you can be, and the actions of the person you are currently being. The way to close that loop is to start a discipline that is consistent with the person you know yourself to be. So for example, you commit to physical exercise for a minimum of 20 amount of minutes per day for 40 consecutive days. Or 4 times per week for 8 consecutive weeks.
When this loop is closed, in other words you remain consistent with your discipline for a period of time, there will be an increased sense of certainty, confidence, and trust in yourself. Your discipline restores integrity.
What's one loop you can begin to close right now? What commitments will you make in this area? Keep in mind one discipline tends to make it easier to engage in other disciplines. Oftentimes this will simply be a natural process taking shape.
Action steps:
Identify a loop that you are committed to close. Consider your family, faith, field, finances, and fitness. How has your experience of life been impacted by this lack of integrity?
What discipline will help to restore integrity in this area?
Commit to a minimum standard in this discipline for a medium term (21-90 days).
Pay attention to how this discipline restores integrity.
Staying the course isn't easy. Consider the option of a coach and programs like 40 Days of FOCUS and 40 Days of FITNESS to support your discipline. If I can be of support to your personally, please let me know.
Let's connect!   facebook    twitter   Google+
What's your 40 Day FOCUS?
About Doug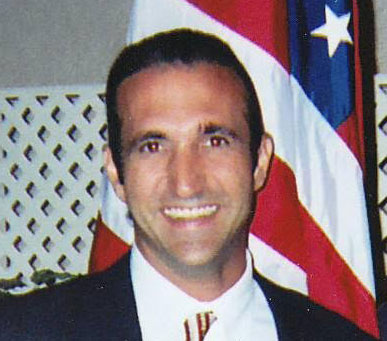 Doug Grady has been studying and teaching the pathways to personal potential for over 20 years. He is a graduate of Tulane University where he majored in political economy.
Read more
Recent post
Choose Powerfully: subscribe to Doug's blog
Products